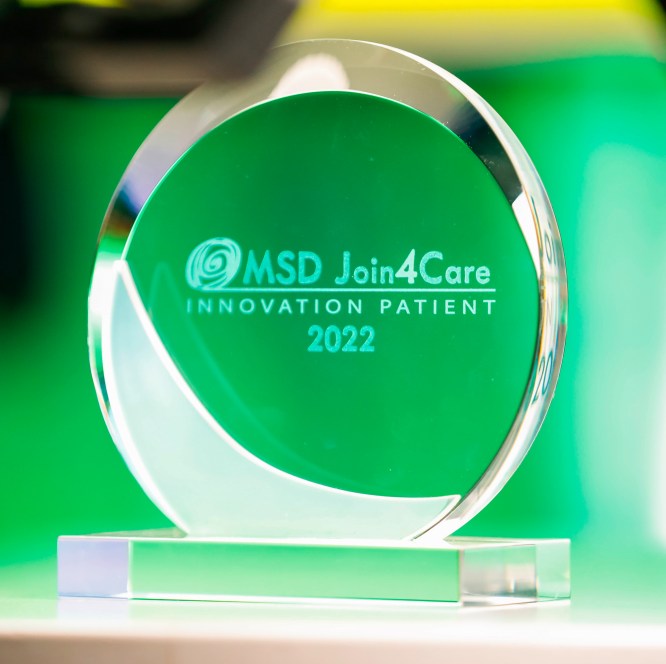 JURY
The MSD Join4Care Award jury was composed of an independent, highly qualified core jury and an expert jury.
THE CORE JURY
The core jury evaluates all submitted projects using an evaluation sheet and selects the finalists.
The core jury is made up of stakeholders from politics, cancer aid, patient representatives, pharmacies and care.
THE CORE PANEL 2022/2023
Mag. Nina Bernhard, Bakk.
Austrian Cancer Aid Styria
"From my daily psycho-oncological counseling work at Krebshilfe, I know that the desire for the highest possible quality of life despite cancer is very important to patients. Sensitive accompaniment and competent support on all levels can make a significant contribution to helping those affected cope better with the stresses, fears and insecurities during the illness and the associated therapies. It is therefore particularly important to me to support initiatives and projects that focus on the patient and all of his / her needs. "
---
Franz Bittner
Patient ombudsman
"I am pleased that the pharmaceutical industry is promoting innovative and multidisciplinary projects in the Austrian health system. The MSD Join4Care Award supports a practice-oriented project that is important for patients. I am therefore very pleased that I am able to help shape this project as a member of the jury. "
---
Dr. Martin Gleitsmann
Policy Expert and Strategist for Health, Social and Labor Market
"The promotion of innovative projects for therapy management and improved communication between doctors and patients can contribute significantly to faster recovery and thus to the early return of people to society and the workplace."
---
Mag.pharm. Dr. Doris Haider, MMBA aHPh
VCC Program Director for Oncological Pharmacology and Pharmacoeconomics
"As a clinical pharmacist, guaranteeing safe, effective and efficient pharmacotherapy is an essential part of quality-assured patient care. The prerequisite for this is the continuous optimization of pharmacotherapy for each patient and a rapid transfer of the latest scientific findings into everyday clinical practice. The Vienna Cancer Center (VCC) bundles the high level of expertise and competence of various specialist disciplines in order, on the one hand, to enable the quality-assured establishment of innovative oncological therapies and, on the other, to guarantee optimal care for oncological patients. In this sense, I am particularly pleased that the Join4Care Award honors practice and patient-oriented projects! "
---
KR Mag. Alexander Herzog
Secretary General of Pharmig
"The pharmaceutical industry is tirelessly researching new therapeutic options. Every single innovation is invaluable and can change the course of a patient's disease. But that's only part of patient care. Knowledge transfer, interaction and understanding are other factors that determine the quality of patient care. The MSD Join4Care Award focuses precisely on this. It helps ensure that the factors of education and communication are given the importance they deserve for patient care. "
---
Univ.Prof.Dr. Helmut Ofner
University of Vienna - Professor at the Faculty of Law
"In the area of oncology in particular, communication, training and further education, as well as care for patients. The MSD Health Prize gives the opportunity to award prizes to the most innovative projects in this area, whereby the focus should be on practice and patient orientation. "
---
Univ.Prof.Dr. Rolf Stahel
President, ETOP IBCSG Partners Foundation
"Confidence through innovation"
---
Harald Titzer RN, B.S., M.S.
President AHOP
"As an oncological nurse and part of the multi-professional team, communication plays an essential role for me in order to be able to design the care process according to the needs of those affected. It is important to me to get to know and support innovative and future-oriented projects to improve communication structures with a focus on a continuous offer. The MSD Join4Care Award is ideally suited to meet the communication challenges of everyday clinical practice and to initiate change."
---

THE EXPERT JURY

The expert jury evaluates the presentations of the finalists and nominates the winner on site at the award ceremony. The expert jury is composed of renowned oncologists in Austria and is newly appointed every year.

Prim.a Priv.-Doz. in Dr. in Birgit Grünberger
Univ.-Prof. Dr. Jost
Prim. Univ.-Prof. Dr. Eisterer
AT-NON-01859, created March 2023