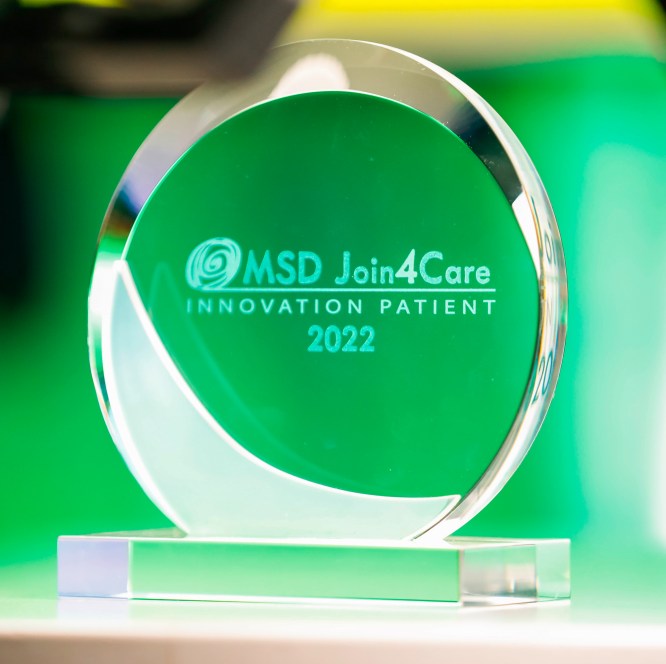 MSD Join4Care
ONE OF THE BIGGEST INNOVATION AWARDS IN ONCOLOGY IN AUSTRIA
The MSD Join4Care Award was launched in 2019. With a grant of € 30,000 , the MSD Join4Care Award is one of the largest innovation prizes in (immune) oncology in Austria.
The award supports members of the health care system in implementing their innovative, practice- and patient-oriented projects in the field of (immune) oncology.
CALL 2023/2024
We encourage your ideas to create new horizons for cancer patients!
The submission phase for your projects is open untill December 31, 2023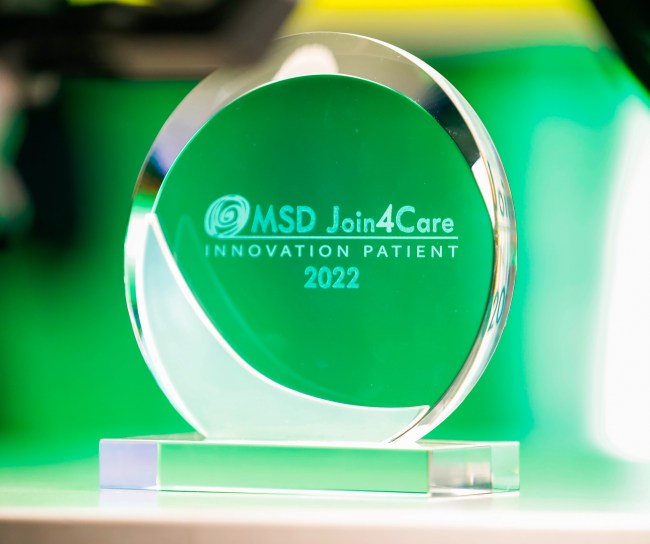 The MSD Award has an endowment of € 30,000
INDEPENDENT JURY
The MSD Join4Care Award is presented by independent and renowned experts from the healthcare sector.
CRITERIA
At least one of the following criteria must be met:

Communication or individual process improvement in the department or hospital to optimize the quality of supply structures.
Approaches to improve the quality of clinical treatment decisions
Establishment of new training and education modalities for healthcare professionals
Practice-oriented solutions that improve therapy management or patients well-being.
Previous winners
2022/2023
The project "Heartfish-Uro-Oncology" by Dr. David Kiesl (Ordensklinikum Linz)
2021/2022
The project "Integration of initial and transitional psycho-oncological care in the outpatient setting" by Univ.-Prof. Dr. Alexander Gaiger & Dr. Elisabeth Zeilinger (Medical University of Vienna).
2020/2021
The project "Standardized electronic recording of complaints and the quality of life of patients with head and neck cancer undergoing radiochemotherapy" by Dr. Prisca Pondorfer-Schäfer (Medical University of Graz).
2019/2020
The project "All for All" by Univ. Prof. Dr. Erika Richtig and Dr. Lukas Koch (Medical University of Graz).
Contact
AT-NON-01499, created November 2023