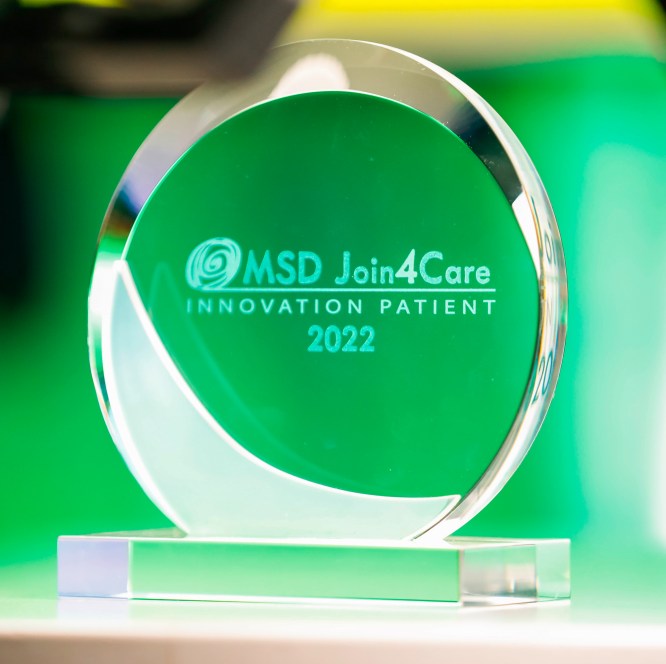 Submit innovative, practice- and patient-oriented projects for the MSD Join4Care Award!
New ideas or solutions in the field of (immune) oncology, e.g. process optimization in hospitals, young doctor education and training optimization or therapy management for patients can be submitted.
CALL FOR THE MSD JOIN4CARE AWARD 2021/2022
MOTTO 2020/2021
Focus on the patient
Cancer patients are our focus. New therapeutic approaches in personalized medicine have significantly improved and prolonged the lives of cancer patients in recent years. How can you achieve even more therapeutic success in your practice while responding to the needs of your patients? We encourage your ideas to create new horizons for cancer patients!
PRIZE MONEY
€ 30,000
The prize money goes to a project and can only be paid out to an institute (not to an individual) and must be used to continue / expand the project.
APPLICATION CRITERIA
Innovative and patient-oriented projects that show an improvement in medical practice in the field of (immune) oncology.
Members of the Austrian health system are invited to participate.
At least one of the following criteria must be met:
1. Improvement of communication or individual processes in the hospital for the qualitative optimization of the supply structures
2. Approaches to a qualitative increase in clinical therapy decisions
3. Establishment of new training and education modalities for members of the health sector
4. Practice-oriented solutions that improve therapy management or patient well-being
APPLICATION GUIDELINES
Submissions can only be made online using the application form. Please fill it out digitally and send it to join4care@merck.com!
Submission is made by the project manager after internal coordination with the institution.
Projects can also be submitted repeatedly for the MSD Join4Care Award if significant project progress can be demonstrated / has been achieved.
The submitted projects will be evaluated by a jury. At the MSD Oncology Days (spring 2022), the three most highly rated projects will be presented and a panel of experts will award the winner on site.
Jury members and employees of MSD Austria are excluded from participation.
AT-NON-01230, Created Oktober 2021